The need to "cut" foods and "add hard exercise" is a message we are surrounded by every day. Deprivation and working harder messages flood the media and pop up regularly in ads across your social media outlets. Our society wants you to think more is better for exercise, and less is better for food.  And what if this isn't really true?
"The opposite of more is enough."
William Paul Young
Do you immediately turn to diet and exercise when it's time to "shed 3, 5, 10, 20 pounds"?  And even if you are not trying to lose weight, do you regularly analyze the quality of your food intake and exercise routine as the reason why you do or don't feel good?
While fueling your body with nutrient-dense foods and exercising daily are essential to living a wellness-centered lifestyle, this is not the complete story. In fact, in my 18 years working with thousands, I have discovered that they are just part of a larger practice.
Ever since the 1920s, we have been counting calories for beauty and "exercising off" mistakes we've made.
It is easy to fall prey to this approach when we are surrounded by messages all day every day to eat less and exercise harder and more. Yet, those practices are possibly precisely why you're still struggling with how you view your wellness and why you continue to seek a "new way". If this sounds like you, and if you regularly hop from one program to another, this is another sign you are not investing in your wellness. If you are not sure about the value of the investments you are making in your wellness right now, review the list below. If any of these statements describe your experience, there is a better way:
Five reasons your focus on diet and exercise alone aren't working for you:
You are using your old methods of measuring success – and they are still not working. Weight, size, and body aesthetics aren't the only measure of your holistic wellness. When you set a goal of a certain "size," "weight," or "look," which can change by the day, it can be misleading, and results are short-term. Obsessing over the numbers can lead to a lack of motivation and can even cause you to quit your program altogether.
You are changing WHAT you eat, but not WHY you eat, and why you choose certain foods has way more to do with your wellness than what or how much you eat.
Finding an exercise program that works for you – and just for you – is not easy. So many give up the pursuit of a program that makes them feel good because they become convinced it is not enough.
You are over-fasting, which is causing your metabolism to slow down, or worse, harmfully shut down because your body thinks you are starving. Your body then packs on fat to keep you racing around your days. You may be fasting and actually gaining weight.
You are not investing in the long term YOU. You are focused on short term.
"quick fix."
There is a reason why you are feeling like you are on a roller coaster ride…. because you are.
"How long do we hold on to the old idea? I was going to do this job, or I was going to go to this school, or I was going to be married to this person? And it doesn't serve us anymore."
Cheryl Strayed
You are investing heavily in resources, thoughts, and energy in some of the right lifestyle choices. Yet you are ignoring other important elements. Some of the things you may be ignoring include sleep, stress management practices, menopause management, and mindfulness.
The alternative to spending lots of money on fads and programs is to discover the benefits of working with someone to craft a personalized holistic wellness plan. The benefit of this kind of plan is that you not only meet your weight, size, and body image goals, but you feel more connected to your purpose in life.
So, instead of continuing to feed the subscription-based fitness industry (the largest corporation in this marketplace brought in $1 Billion back in 2018), take charge of your wellness and get off the roller coaster.
Let me go into a bit more depth about each of these areas so you can see why they are essential for losing weight and achieving long-term wellness:
Menopause issues. Your body is no longer 25, yet you are treating it like it is. During Menopause, our bodies are very different, and therefore the strategies we employ to be fit need to shift as well. When we don't address aging issues like Menopause, we tend to buy the latest gizmo or supplement that million-dollar ad campaigns present to us. Instead, getting to know what works for your aging body now versus when it was 25 will lend to a happier existence. Menopause is also an opportunity to discover your core values (see Part 2). I even hear women well into their 60's ignoring Menopause. Menopause isn't just a phase; it never ends.
Impacts of stress and lack of quality sleep. A body under chronic stress and a body lacking sleep crave sugary (processed) carbohydrates.  When the cycle of stress and sleep are not addressed, we tend to pile on deprivation dieting and over-exercising onto an already-stressed body. When we lose sleep, we are hungrier for carbohydrates. Our body thinks it needs the "quick hit." Lack of sleep health has long-term implications not only for your weight and dress size yet your potential for serious illness.
Your Calendar. Developing a calendar that reflects your life's purpose and core values, including wellness, is a function of prioritization – putting you first. Creating a calendar that builds your wellness strategies – even diet and exercise – is crucial to sticking to a program.  Is exercise on your schedule? Mindfulness moments?
Mindset. Developing a growth mindset – and learning that the old ways are not working and those new ways may feel uncomfortable can be scary. How we view our world around us will help lead us to positive steps toward our wellness, yes, even weight loss—subscribing to the belief that the journey will teach us more than the outcome is a beautiful place to start.
Mind-Body Connection. For every action, there is a beautiful mind behind it. As "clear" and unattached to outcomes we can be in our mind, the greater the chances for fewer frustrations.
Like a house built on sand, if the foundation of our wellness is not part of our plan, no diet or exercise program will get you where you want to be for good.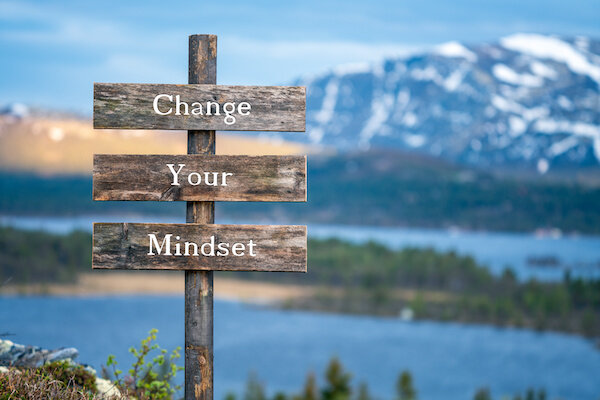 Devotion to a stress management plan. Identifying our stress management tools and utilizing them "in the moment" and throughout the day leads to fewer cravings and a simpler approach to food and movement as fuel.
Developing sleep strategies that work for you. Getting sufficient quality sleep leads to fewer cravings (and much more!).
Eating real, nourishing food and incorporating daily movement into your schedule. Diet and exercise alone cannot get you the (lasting) look or weight you want!
A time management practice that prioritizes self-care.
Individualized planning for you, your body, and your lifestyle.  You are an individual with individual needs. Don't cut corners on yourself and your health.
When each of these very important components of your wellness becomes a priority, and you begin to develop a combination of healthy and sustainable habits to implement and practice daily, that is when you are on your true path to wellness. I promise you will not be disappointed.
Stay tuned for Part 4 of this series next week, where we discuss a component of wellness no one is discussing: maintenance programs for your body and mind. For more information about our programs, click here or email me at contact@alexandriawellness.com if you'd like to discuss how I can help you or your team develop your very own wellness practice.